Sebastian Mullaert & Tonhalle Orchestra Zurich present: tonhalleLATE #30
The world works in strange and beautiful ways, and perhaps Sebastian Mullaert knows this better than most. An artist that is constantly evolving through his many creative strands, Sebastian has found himself yielding increasingly to life's natural ebb and flow. With a host of exciting forthcoming projects both as Sebastian Mullaert and WaWuWe this year, as well as signing to R&S sub-label Apollo, Sebastian is exploring exciting, unknown territory. Following an uncanny sequence of events, his forthcoming project is a special collaboration with the Tonhalle Orchestra Zurich in Switzerland.
On March 31, Sebastian Mullaert will feature in two performances, as part of the Tonhalle Orchestra's 30th edition of their pioneering tonhalleLATE series. For the past fifteen years, the Tonhalle Orchestra has been pushing boundaries by bridging the divide between classical and electronic, and introducing a whole new generation to classical music. Guests of recent years include dOP, Octave One, Luke Slater, Francesco Tristano and Henrik Schwarz. With great care and innovation, the tonhalleLATE series provides dynamic and immersive experiences that holistically combine music, visuals, and production. Aimed at generally younger audiences, they have championed the challenge of making the traditional concert hall relevant and engaging for the modern world.
tonhalleLATE #30 opens with full orchestral performances of Ligeti's Atmosphères and select pieces from Alan Berg's Lulu in the venue's stunning concert hall, conducted by the young yet already internationally established Barbara Hannigan, who takes on both the role of Lulu as lead vocal and as conductor of the orchestra. The audience will then progress into a neighbouring purpose-built space for three more performances, with a more informal format allowing people to stand and dance.
For Act II of the evening, a number of Sebastian's tracks will be orchestrated and reinterpreted for a six-piece chamber group, soloists from the orchestra will include Sarah Verrue (harp), Peter Solomon (piano), Julia Becker (violin), Alexander Neustroev (cello), Felix-Andreas Genner (clarinet), and Mischa Greull (French horn). A tough decision process, Sebastian's reduced selection is based not just on the pairing of similar timbres (harp and piano, violin with cello, etc.) and their collective ability to produce a vast and colourful palette of sounds, but also their likeness to Sebastian's current musical vision. Act III will feature a live P.A. of his more club-oriented sounds, the evening by now having progressed to a dance experience. The night will close with a DJ set from Zurich based artist Jimi Jules, forming the final Act (IV).
Providing visuals on the night will be aerial film company Heliair. Armed with a nimble AS350 helicopter and some of the most advanced camera technology on the market (an Arri Alex M, Sony HDC-1500, and a Cineflex Elite gyro-
stabiliser system), Tobias Larsson and his pilot have compiled over the years an archive of breath-taking nature footage from the sky. Following his correspondence with Sebastian, the video material has become an essential part of the project, with incredible landscapes shot in Sweden, Austria, Czech Republic, Finland, Norway, and Italy. The visuals will be presented in collaboration with immersive installation specialists Projektil, who will be enhancing the footage with visual art, conceptually developed and live synced with the evening's musical programme, to allow for a comprehensive audio- visual experience.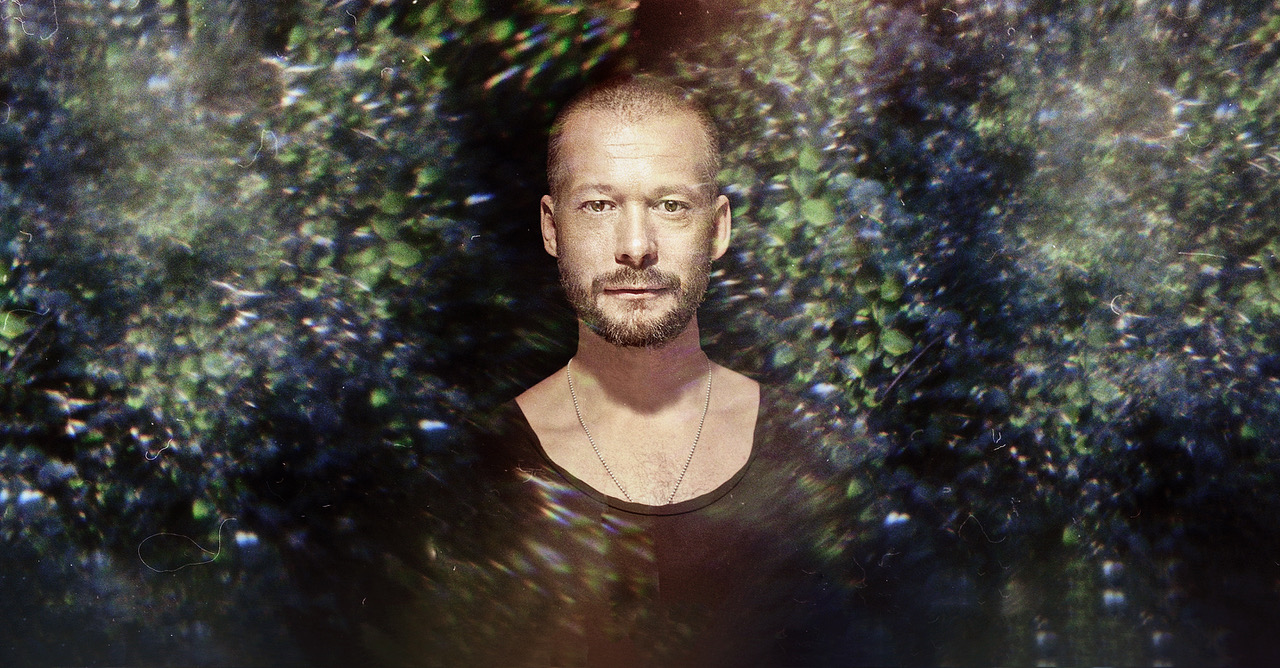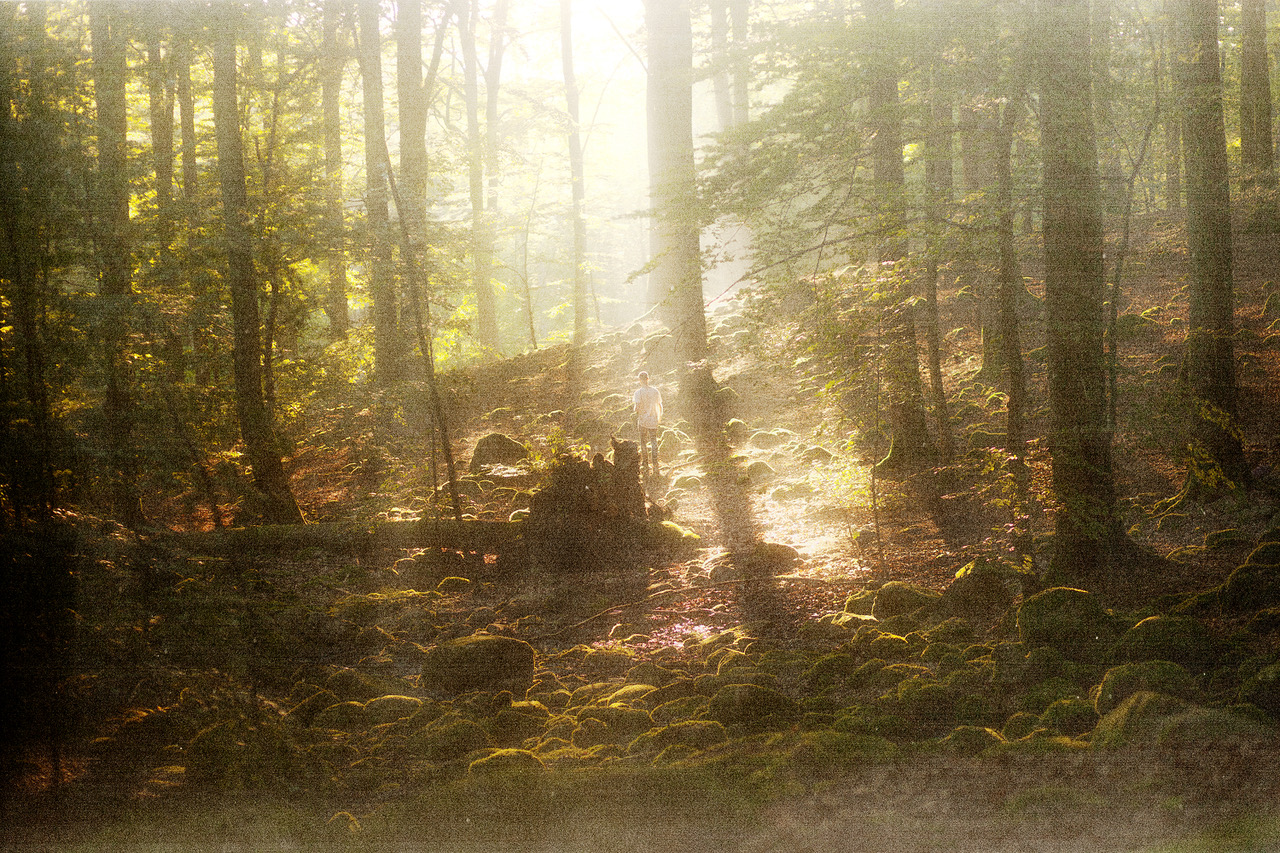 At the core of Sebastian's work, in all of its dimensions, is the embracing of simplicity. His typically repetitive and sparse arrangements seek to give light to the natural and effortless unfolding of our own experiences, and in this way, his art becomes a method and a practise through which one can become present in the moment. This presence is achieved via a co-creation between not just the performers but also the audience, whereby a collective consciousness is achieved through each individual's part in the creative process.
"I really believe that when someone is perceiving art, that person is in a way equally creative and part of the creation as a person playing an instrument, or performing or composing the song. Because it's in this very moment in the consciousness where the experience of the art is taking place..." – Sebastian Mullaert
tonhalleLATE #30 will exemplify this ethos on multiple levels. For example, Sebastian will have the musicians actively playing as much as possible "in order for them to be active in creating these mantric soundscapes, not to be constantly stop-start". Similarly, the visuals will concentrate on slow, organic evolutions and smooth cuts, with shimmering panoramas that are expansive and immersive. The aim is to complement the sonic experience rather than dominate it, so as to not distract the audience with excessive information.
As a Zen practitioner living in the woods, this pursuit of simplicity and awareness is inspired by his home in Röstånga, which neighbours the Söderåsen National Park. Being surrounded by such nature directly influences Sebastian's music, his work-flow, and his general life philosophy.
Threaded together by an ethereal serendipity, the Tonhalle Orchestra project manifested in a strangely organic way. Sebastian's strong desire to return to more instrumental styles of music is rooted in his background as a classical violinist and pianist, which he eventually set aside to explore the deep and meditative potentialities of techno music, and the dance-floors in which this occurs.
As such, this is a 20-year journey that has finally come full circle. Sebastian is back at where he started, yet in his years of searching and exploring has returned back with a totally new perspective, and a totally new way of doing
things. Made only possible through the constellation of people and events that have coalesced, tonhalleLATE #30 is an exciting new chapter.